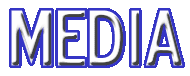 ---
UNDER CONSTRUCTION
Who the hell came up with "Under Construction" anyway?
Since when did websites become BUILDINGS?
I mean, why not give the status of the page while you're at it?
"Foundation Layed". "Code In Development". "Drop Ceiling En Route From Dave's Hardware".
"Under Construction".
What a joke.
WVMusicScene.com's review of Episode 1!
HOME
|
THE SHOW
|
EPISODES
|
MEDIA
MERCHANDISE
|
MESSAGE BOARD
|
LINKS
|
E-MAIL
« © 1999-2003 Retarded Cow Productions »